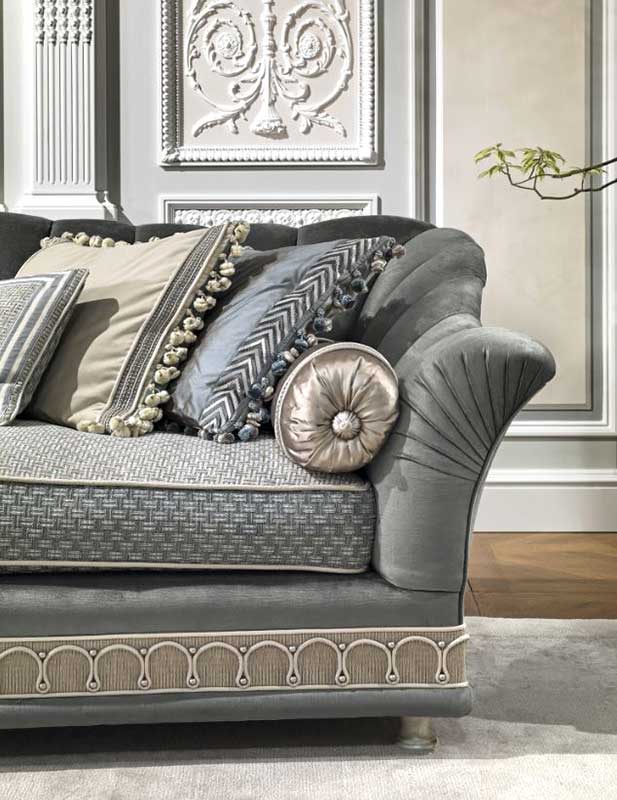 COMFORTABLE SOFAS
by Provasi
Handmade capitonné workmanship, unique patterns and high-class finishes design the sofas with a classic style. A piece of furniture that guarantees style and a symbol of social prestige. Every detail, fabric and color helps to recreate the harmony between the elements.
BATHROOMS WITH UNMISTAKABLE STYLE
by Silvano Grifoni, Firenze
Architectural elements such as columns and volutes become an integral part of the furnishings. Warm, neutral colors set the scene for rich golden decorations. The main furnishings are accompanied by large mirrors and important and luxurious chandeliers. The bathroom with a classic soul is an elegant, comfortable and timeless environment.
Classic style brand proposed by Casaglam