TRADITION AND TECHNOLOGICAL INNOVATION
Dama by Prestige
A Country Chic kitchen is a kitchen that combines high craftsmanship and technological innovation. The details create the added value starting from the choice of materials: stainless steel, copper, cast iron and forged metal up to appliances with cutting-edge technology.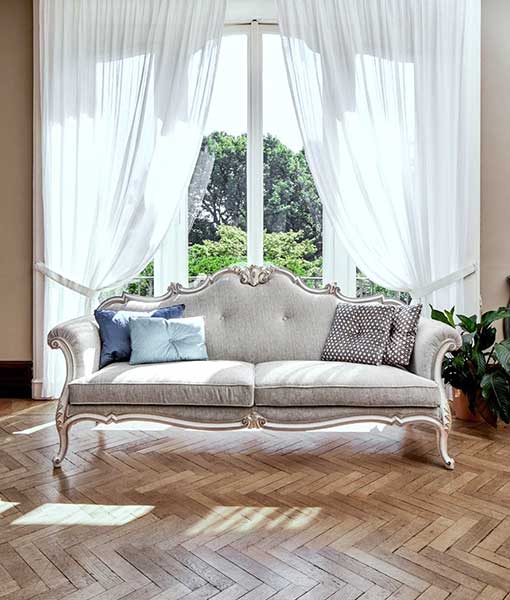 A SOUL THAT MUST BE TOLD
by Silvano Grifoni
In a Country Chic style living room, contrasts are the master with sofas in natural materials such as soft or raw leather and rich colors such as brown or green that recall the earth and the countryside. The sofa is no longer just an upholstered piece but a project with a soul and an experience to tell.
A RELAXED ENVIRONMENT BUT FULL OF PERSONALITY
by Silvano Grifoni
Simple, genuine and authentic, the Country Chic style gives us spaces capable of bringing back ancient memories. The most intimate space of the house is enriched with the noble presence of wood, a solid and robust material but at the same time warm and atmospheric.
Country Chic style brand proposed by Casaglam